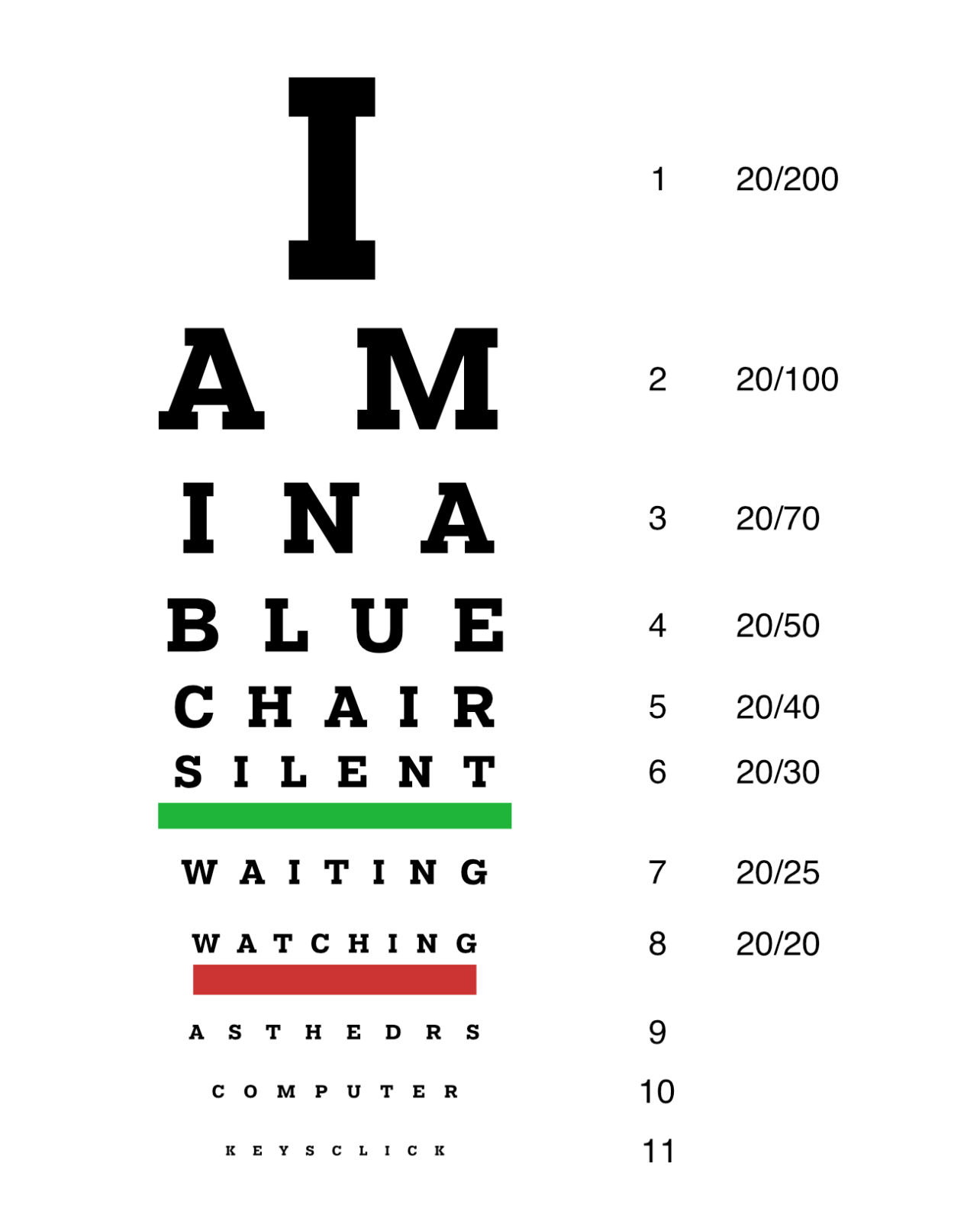 Read 2 of the poems from this chapbook at Poemeleon.
In 2016, I was diagnosed with a form of cone dystrophy. Rare and not well understood, it scrambles your central vision and causes some very quirky problems. I can still (mostly) see, but I fail color blind tests. I lack depth perception and the ability to focus fast. And I struggle to recognize faces, even family members. It is isolating. To try to understand and describe it to others, I've been writing about it and experimenting with the form of Snellen Charts. In addition to a series inspired by sight and open water swimming, I have crafted a chapbook of Snellen Charts based on my diagnosis, symptoms, signs, and treatment.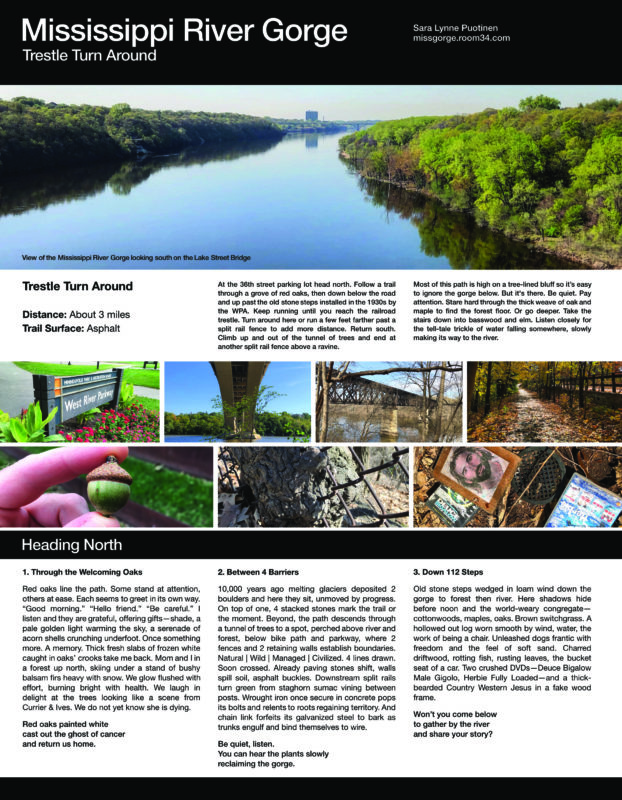 During the summer of 2019, I experimented with documenting my running route by writing haibun poems about it. These poems are drawn from details I recorded in my online running log over the past 3 years. They cover winter, spring, summer, and fall and focus on 6 locations: 1. a stand of oaks lining the path near the 34th street parking lot, 2. descending below the road through a tunnel of trees to a spot where 2 fences and 2 walls line the path, 3. the sand flats on the shore of the river, reached by walking down some old stone steps and through a floodplain forest, 4. a railroad trestle, 5. ascending from below the road to the top of a small hill where an old oak tree waits and breathes, and 6. the Winchell Trail above a ravine and below the 36th street parking lot. Because the Gorge is part of the National Parks system, I decided to turn the collection of 6 poems into a National Park brochure, using it's classic Unigrid system as the form. With the help of Scott Anderson, I have done an initial print run of 30 copies.